Services Include:
Land Management
UFS provides a wide array of services for forest land owners whether they are strictly interested in income production or environmental preservation. Our forest management plans are tailored to fit the owner's needs and vision. We are familiar with programs and grants available to landowners to offset the expense of management. Services in this area include: plans, inventories, timber sales, and harvest and reforestation oversight.
---
Restoration, Mitigation, Reclamation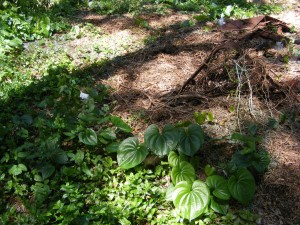 Urban Forestry Services maintains a nursery operation that is focused on producing a broad spectrum of container-grown seedlings for ecological plantings in the coastal plain. We can provide you with a custom grow for your project and permitting and planting services. More information on the species available can be found on our Nursery pages. Additionally, UFS can identify and control invasive exotics to return your existing woodlands to their natural plant compliment. Our clients have included: the Department of Defense, National Hot Rod Association, the Town of Micanopy, and Mosaic Mining and Minerals.